In regards to the previous post ABAP Objects – Access Text from Super Class Text Symbols, one of readers Dirk Wittenberg pointed to me completely different view.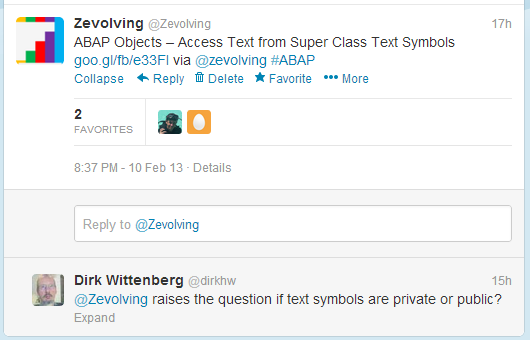 You can follow @zevolving and @naimeshpatel if you are not yet following.
I thought of collecting the reply from the readers and started this Poll.
Vote
Cast your vote for this new Poll. Every vote counts …
Are Text Symbols Public or Private?
Private - no body can use it (44%, 49 Votes)
Public - Every client can use it (43%, 48 Votes)
Not Sure - I can't decide (13%, 14 Votes)
Total Voters: 111

Loading ...
Check back again for the exciting results