ABAP New Debugger has few more additions to the debugger as well. Since ABAP Release 731, you can skip the breakpoints.

Introduction
ABAP 731 which is available since SAP ECC 6 EhP6 has new addition in the Breakpoint tab. Now, you can Skip breakpoints. This would be helpful when you just want to jump few iteration of the breakpoint.
Skip Breakpoint
Whenever you have a breakpoint, once system brings you debugger, you can now use the Skip field for each breakpoint. Whatever number you enter in the field, system would NOT stop to the breakpoint for those many iterations.

Once the iteration is reached, system would STOP at the breakpoint.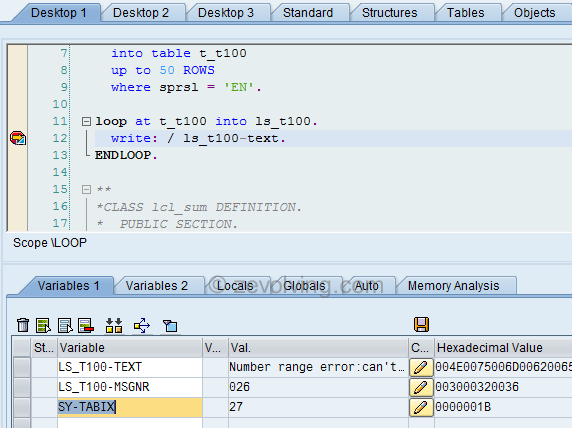 After the condition is met, the breakpoint behaves normally – means flow of execution would be interpreted whenever the statement is executed.
Use Skip Breakpoint
This would be very handy whenever you know that you want to only stop for 5th record or say last record – Get the total number of records, Deduct 2 from that number and enter into the Skip field. You would need to deduct 2 assuming, you are that point (1 iteration complete) and want to execute the last iteration (another 1).
Do you think this would be helpful and you would be using it soon?